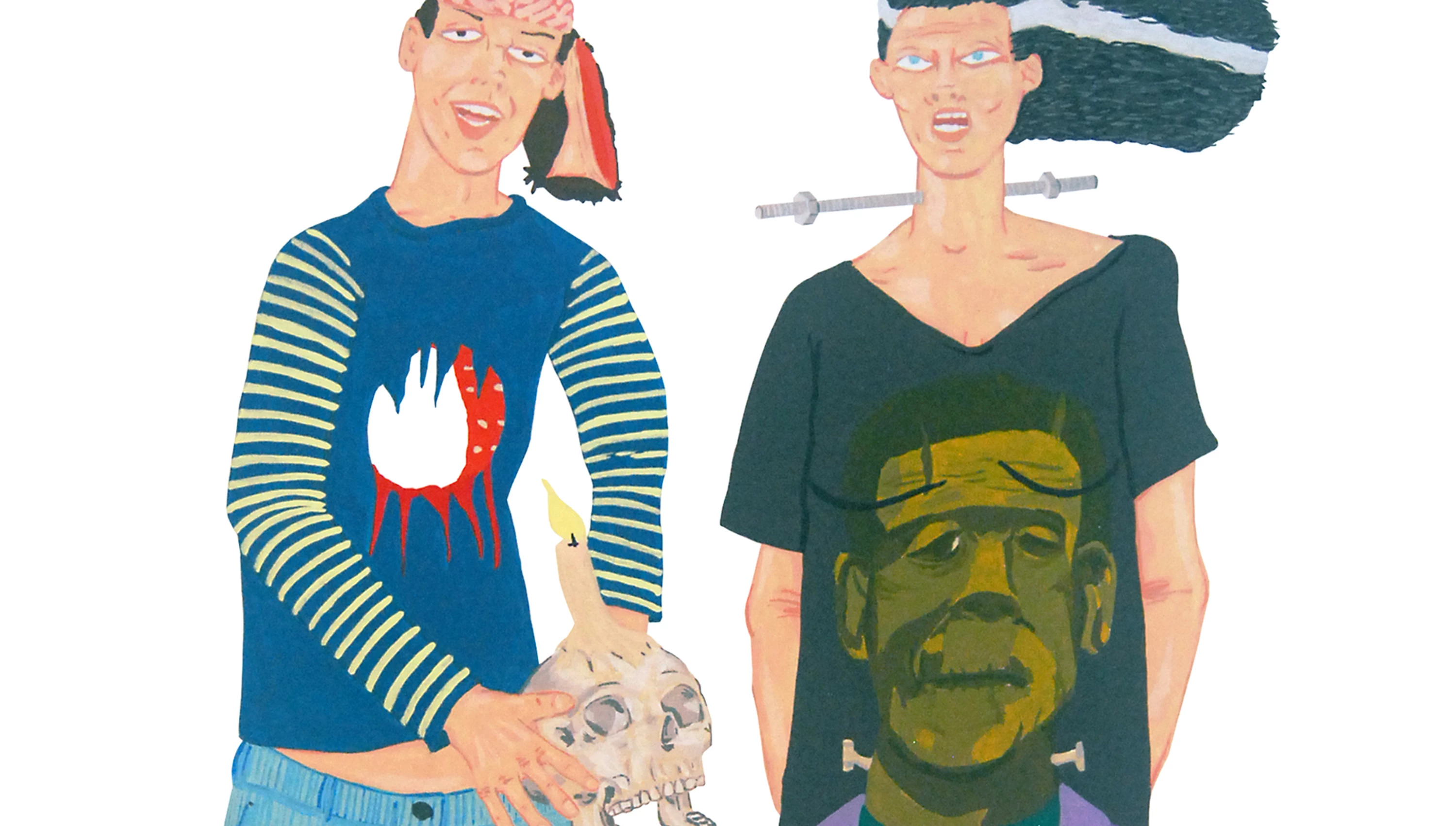 Championing outstanding mid-career artists since 2016
We have closed our
little gallery and are now online only.
We love Alan Miknis's wry, tender and beautifully rendered paintings. Each fantastical pair in the series offers a glimpse of the oddness of people's accomodations to the mundane, and their fantasies of something bigger than everyday life—even if it's just one other person with a similar slant on the world.
​
Alan Miknis lives and works in San Francisco's Mission District. He is currently working on "Cave Dwellers", "Middle-Americana", the comic "Sober Drunkerer" and various kinetic scroll paintings. His Middle-Americana solo show was at ampersand international arts in 2015, and he has been in group shows in Detroit, San Francisco and throughout the state of Georgia. Mkinis grew up in rural Georgia and has a BFA from Georgia Southwestern State University. He lives and works in San Francisco, and is a teacher, artist and member of the band, Innings.
Middle Americana-2 #35
Gouache, ink on paper 14"x11", 2017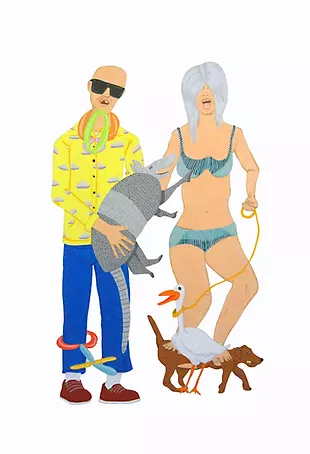 Middle Americana-2 #31
Gouache, ink on paper 14"x11", 2017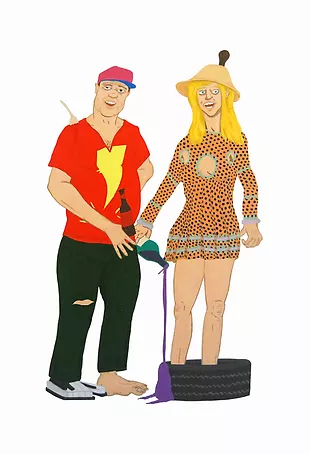 Middle Americana-2 #9
Gouache, ink on paper 14"x11", 2017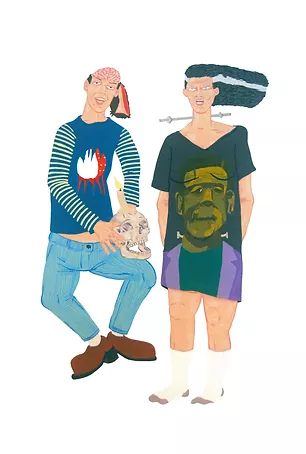 Middle Americana #26
Gouache, ink on paper 14"x11", 2015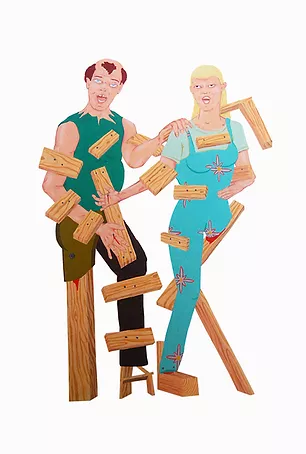 Middle Americana #25
Gouache, ink on paper 14"x11", 2015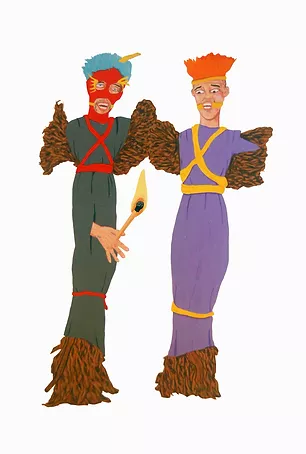 Middle Americana #27
Gouache, ink on paper 14"x11", 2015