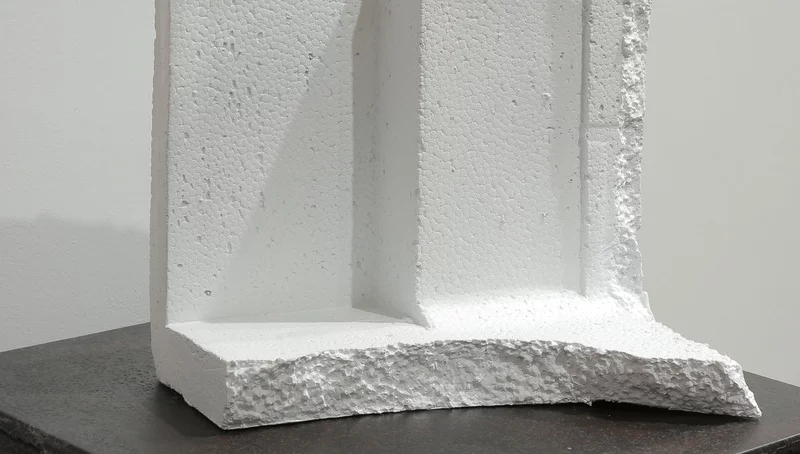 Championing outstanding mid-career artists since 2016
We have closed our
little gallery and are now online only.
We have worked with Randy Colosky since his breakout show at ampersand international arts in 2010, and continue to be amazed by his diverse practice. From elegant, mathematical drawings to huge wood or metal sculpture, his deeply considered approach is matched by his extraordinary command of materials.
Colosky regularly exhibits in the Bay Area and New York. Frequently commissioned to do large public art, his work can be seen at the Embarcadero Square Complex, the Downtown Oakland Art Park and Sonoma State College, amongst other locations. He has been an artist in residence at Facebook, Inc. and KALA Art Institute, and has received grants from the Andy Warhol Foundation for the Visual Arts, The Zellerbach Family Foundation and the Fleishacker Foundation. He as a BFA in Ceramics from the Kansas City Art Institute.
Monument
Painted cast bronze 2013, 12"x 12"x 3" Edition of 2
The History of History
Painted and gilded cast bronze, 2010 each book 11" x 6" x 2"
Still Life; cinder block with Great
Painted cast bronze 2010, 16" x 14" x 6"
Infrastructure Series (1)
Cast bronze and patina 2012, 14" x 3"x 4"
Infrastructure Series (2)
Cast bronze and patina 2012, 12"x 6"x 6"
Infrastructure Series (3)
Cast bronze and patina 2012, 14"x 6"x 6"
Infrastructure Series (4)
Cast bronze and patina 2012, 14"x 8"x 8" On Display