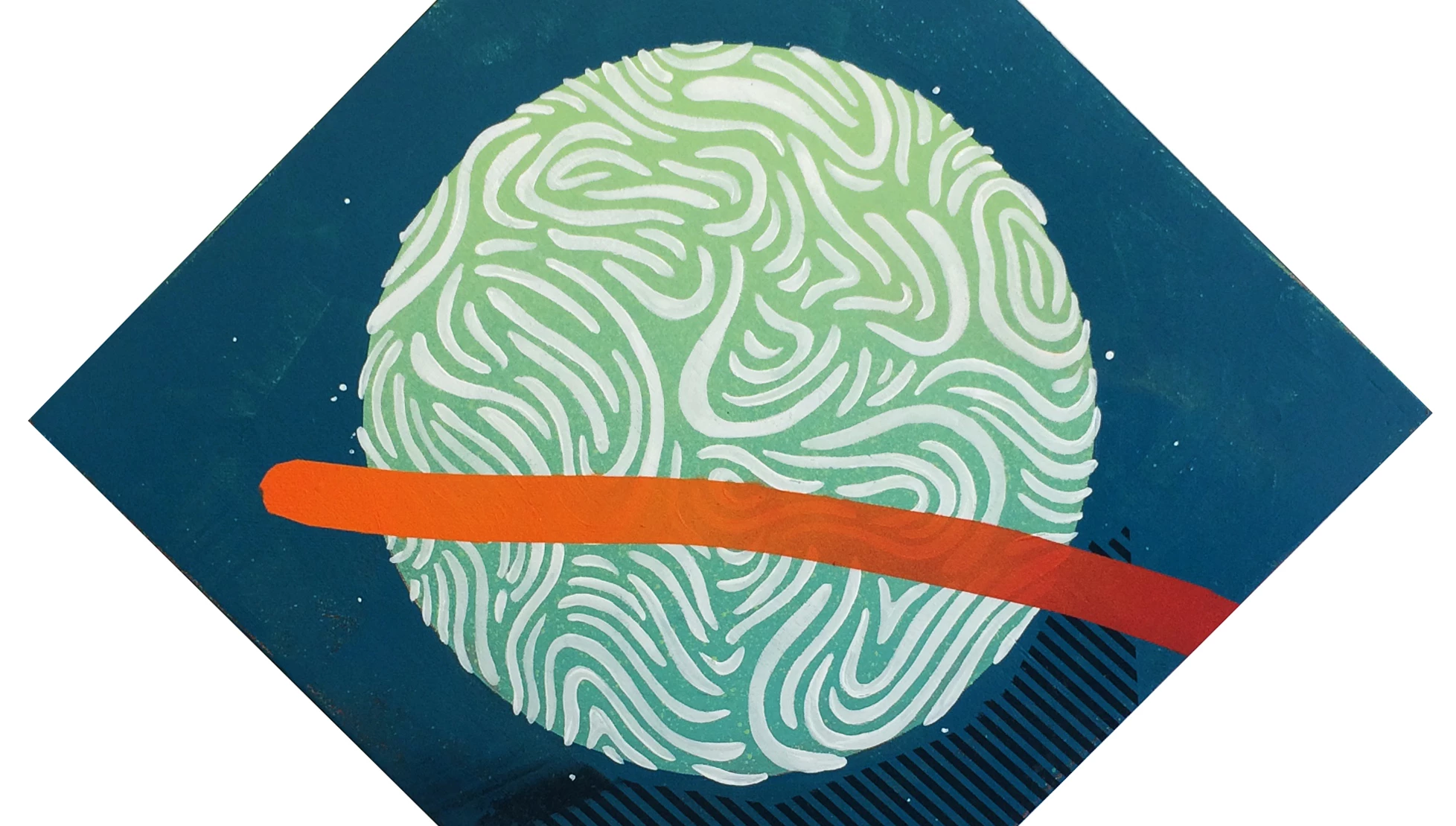 Championing outstanding mid-career artists since 2016
We have closed our
little gallery and are now online only.
We are drawn to Erik Otto's inherent optimism as he explores fleeting moments of change and discovery. Utilizing a variety of materials from traditional painting to mixed-media sculptures and installations, his work is graphic and bold, and yet, somehow humble in it's interest in the almost imperceptible shifts that mark passages through life, emotion and time.
Otto has exhibited in San Francisco, New York, Los Angeles, Washington DC, Mexico City, and Vancouver. In addition to creating commissioned work for notable clients and collectors, Otto was selected for both the SF Recology Artist-in-Residence Program, VSCO Artist Initiative Grant and had work featured in Yerba Buena Center for the Arts triennial Bay Area Now. Otto recently completed his largest painting commission to date for Grand Hyatt San Francisco's permanent collection. Otto has a BFA from San Jose State University.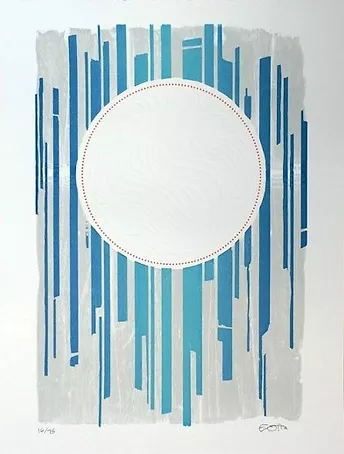 Visions
4-color wood cut & letter press print with blind emboss on printmaking paper, 16" x 20". Edition of 75.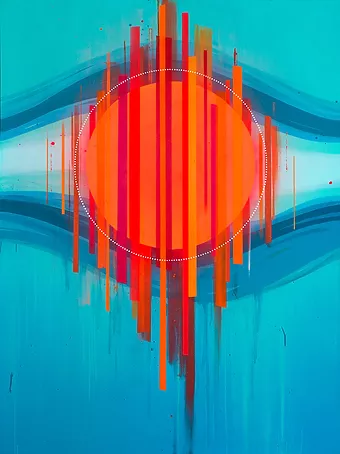 Waves of Change
Enamel and spray paint on canvas 55" x 41", 2015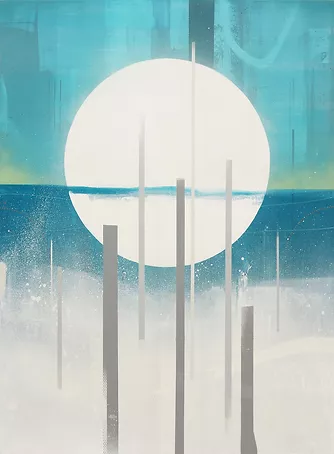 Every Day Is New
Acrylic, spray paint and pencil on canvas 55" x 41", 2015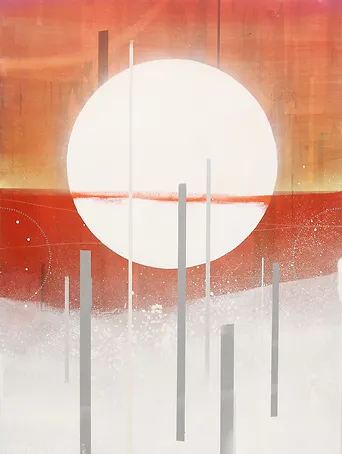 What Shall Be Shall Be
Acrylic, spray paint and pencil on canvas 55" x 41", 2015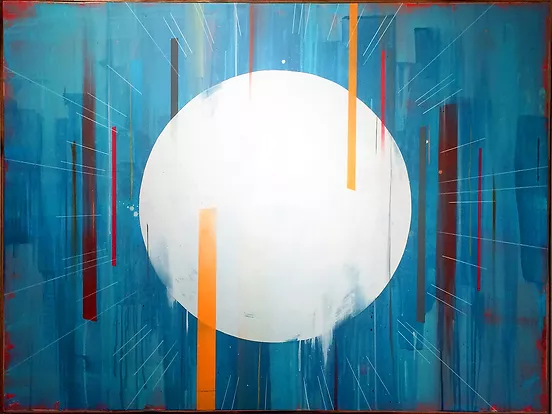 Embrace the Unknown
Enamel, spray paint and pencil on panel 36"x 48", 2014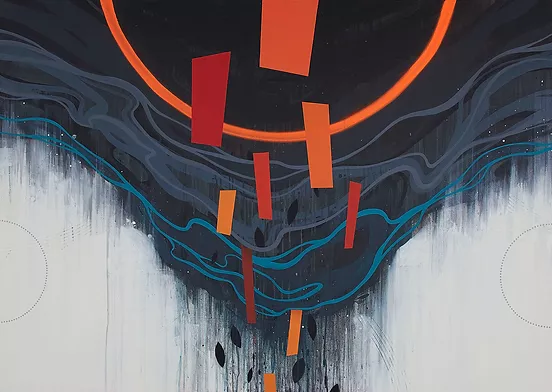 Peripheral
Enamel and spray paint on panel 40" x 56", 2013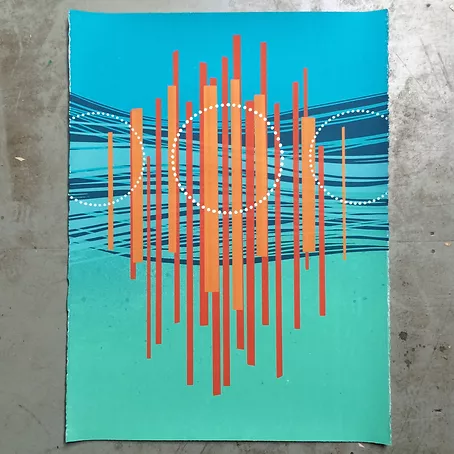 Rising Tides
Limited Edition Print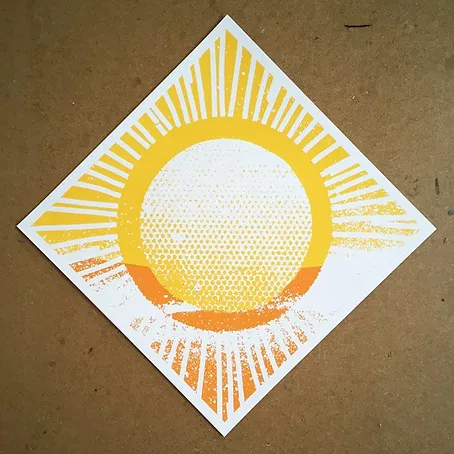 Element 3
Limited Edition Print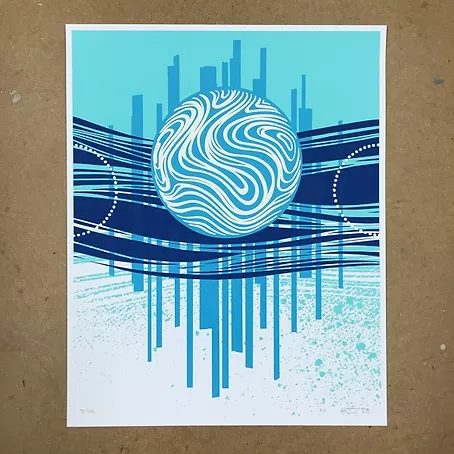 Rise Above
Limited Edition Print