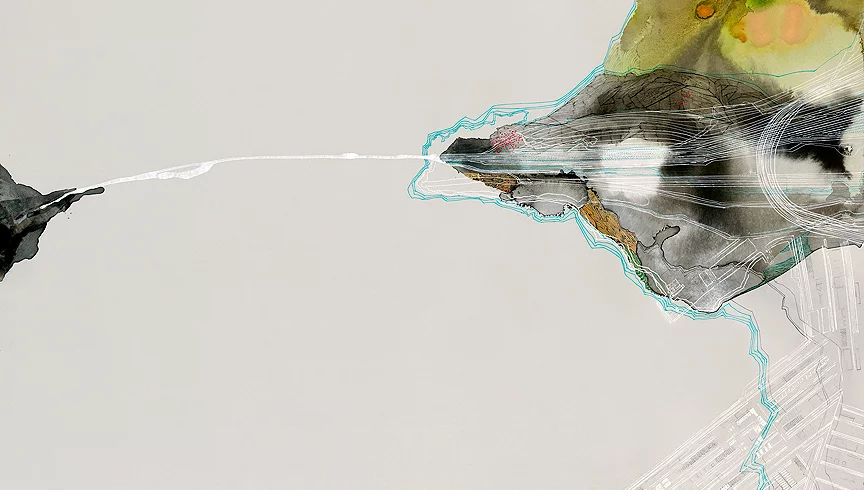 Championing outstanding mid-career artists since 2016
We have closed our
little gallery and are now online only.
We are deeply honored to share Amanda Hughen and Jennifer Starkweather's collaborative work as we've long been fans of the craft and intelligence they bring to their examination of specific places. They begin by using historic and current maps, data, photos, and personal interviews, and then build on each other's lines and marks until both are satisified the work is done. The resulting artworks are often abstract, but contain visible traces of the source materials, revealing forms and structures unique to the location.
Hughen/Starkweather are currently at work on their commission to create a permanent public artwork embedded in the glass exterior and roof deck of the Union Square Central Subway station, which will be completed in 2017, and will have a solo exhibition at the Bolinas Museum the same year. They have exhibited widely, including the Asian Art Museum, Electric Works, the Public Policy Institute of California, and Dominican University among others.
Hughen received an MFA from UC Berkeley, where she was awarded a full Block Grant Fellowship and the Eisner Prize. She has been an artist-in-residence at the DeYoung Museum of Art (CA), the Headlands Center for the Arts (CA), Oxbow (CA), and Yaddo (NY). Starkweather received a Bachelor's Degree in Studio Art from the University of California at Davis and a Masters Degree in Fine Arts from Tyler School of Art (PA. She has been an artist-in-residence at Ucross (WY), Skowhegan School for Painting and Sculpture (ME), and Ragdale (IL), and was the recipient of the Pennsylvania Center for the Arts Grant and an Elizabeth Foundation Grant.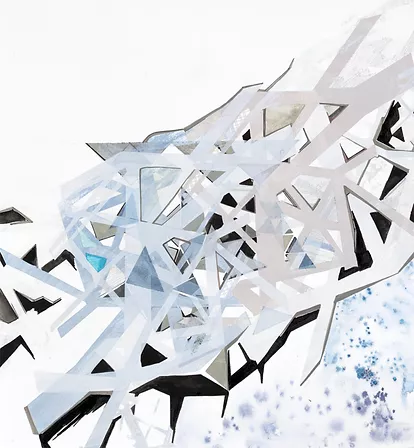 Requiem 16
Gouache, pencil, and ink on paper 9.25" x 10.25", 2013 Framed. On Display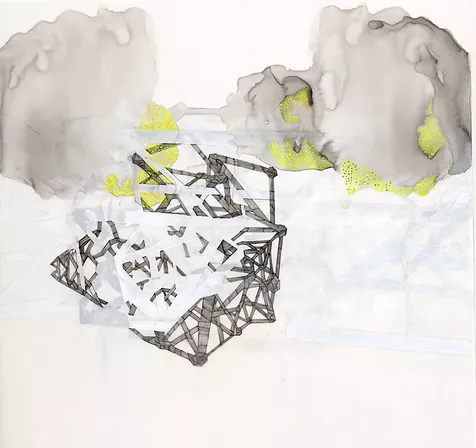 Requiem 14
Ink, pencil, and gouache on mylar 18" x 18.5", 2013. On Display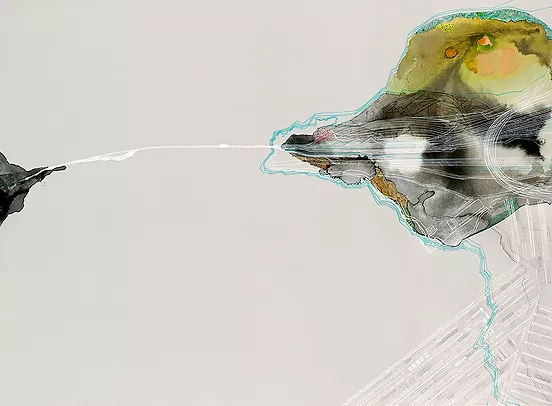 Yerba Buena
Archival pigment print, edition of 5 30"x40", 2011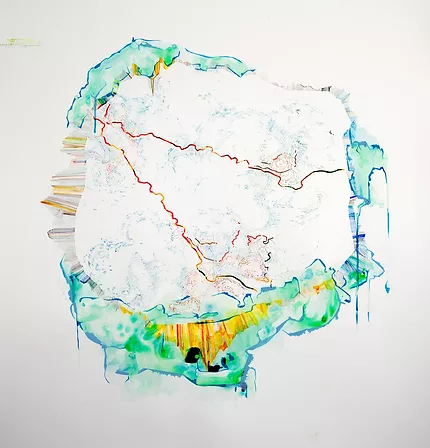 Poipu/Mark Mir
Ink, gouache, acrylic and graphite on paper 30" x 22", 2015, Framed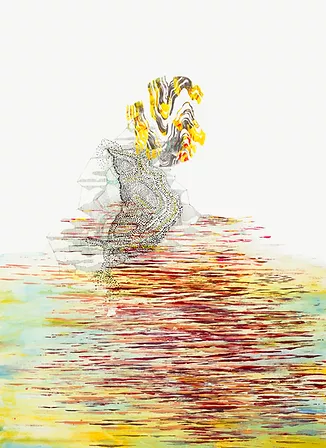 Forecast Analysis
Acrylic paint, ink, and gouache on paper, 32.25"x 29.25", 2016 Framed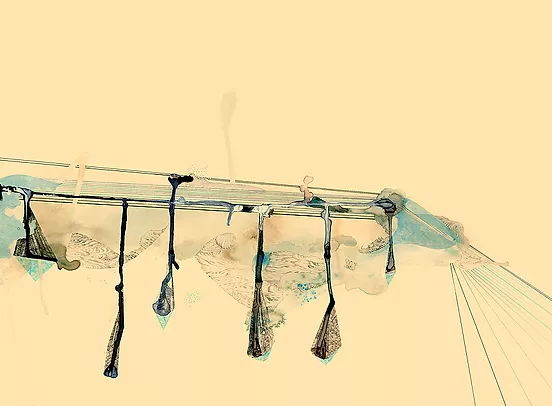 Skyway
Archival pigment print, edition of 5 30"x40", 2011