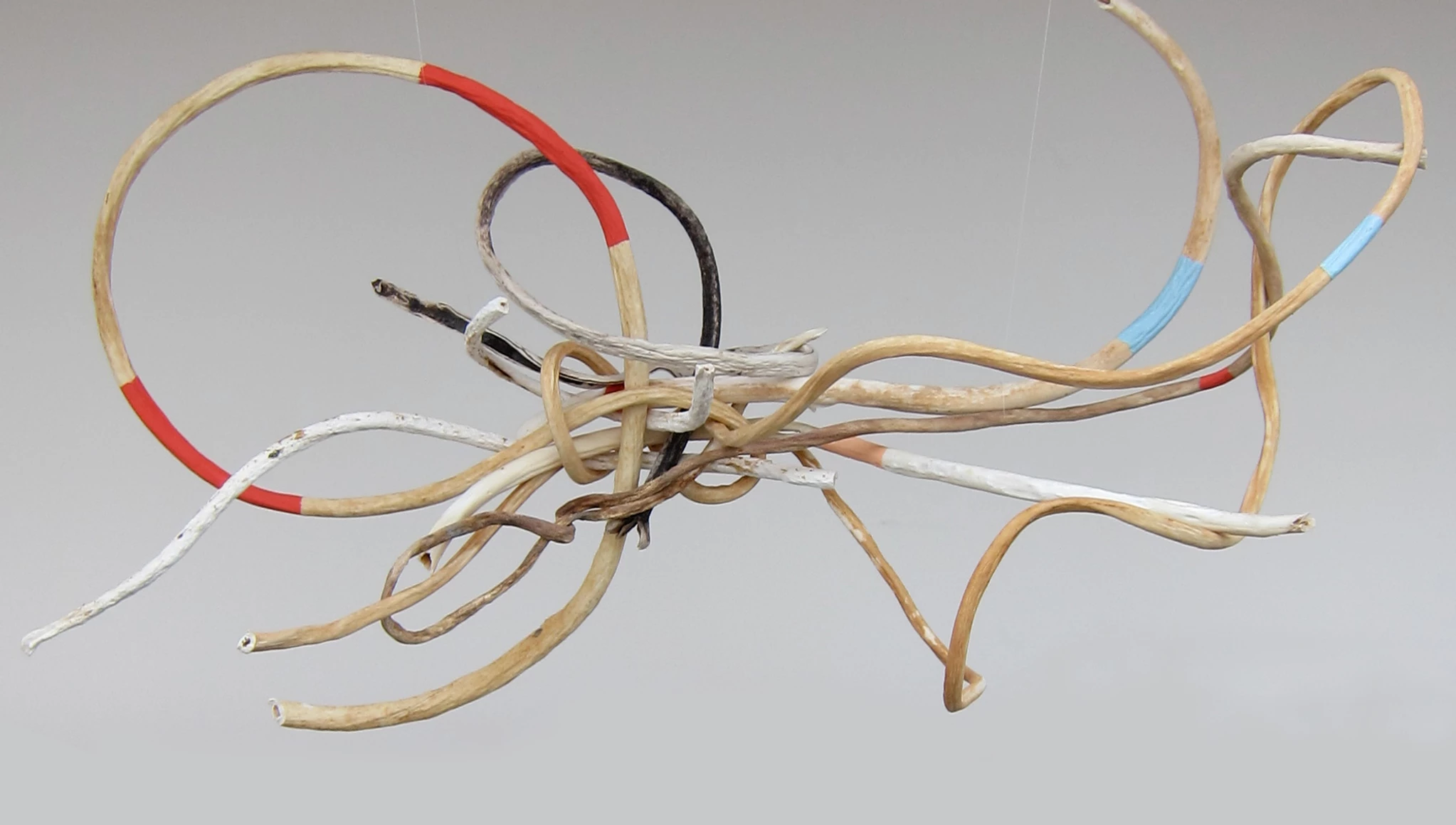 Championing outstanding mid-career artists since 2016
We have closed our
little gallery and are now online only.
We love Leigh Wells' bold repurposing of materials as she constructs mixed media collage-drawings and sculpture using found images or elements from previous work, stripping them of their original context through editing, cutting and combining. By adding drawn line work or painted geometric shapes and colors she creates hybrid compositions that embody the shifting, ungraspable nature of reality.
Leigh Wells holds a BFA from the University of San Francisco, with further study at the San Francisco Art Institute, Crown Point Press, and Parsons/New School in New York. She shows widely in the US and Europe and her work regularly appears in the New York Times and Harper's Magazine.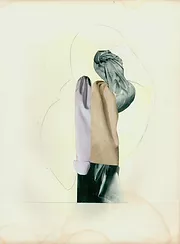 Untitled (11-01-03)
Collage and mixed media on paper 16" x 13" (framed), 2011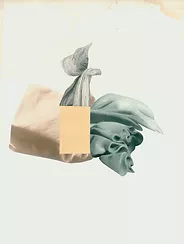 Untitled (11-02-02)
Collage and mixed media on paper 16" x 13" (framed), 2011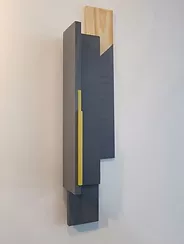 Remains (120328)
Wood, paint, mixed media 19.5" x 5.5" x 4", 2012. On Display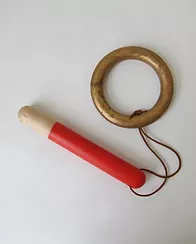 La Llave (130504)
Wood, leather, mixed media 19.5" x 5.25" x 7.5", 2013. On Display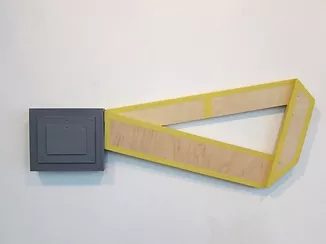 Remains (120327)
Wood, paint, mixed media 9" x 29" x 1.25", 2012. On Display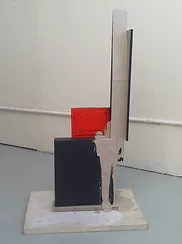 Cluster B
Mixed Media 17.25" x 28" x 11.5", 2011. On Display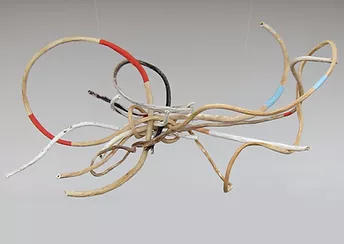 Untitled (110818)
Seaweed, mixed media 12" x 19" x 6", 2011. On Display