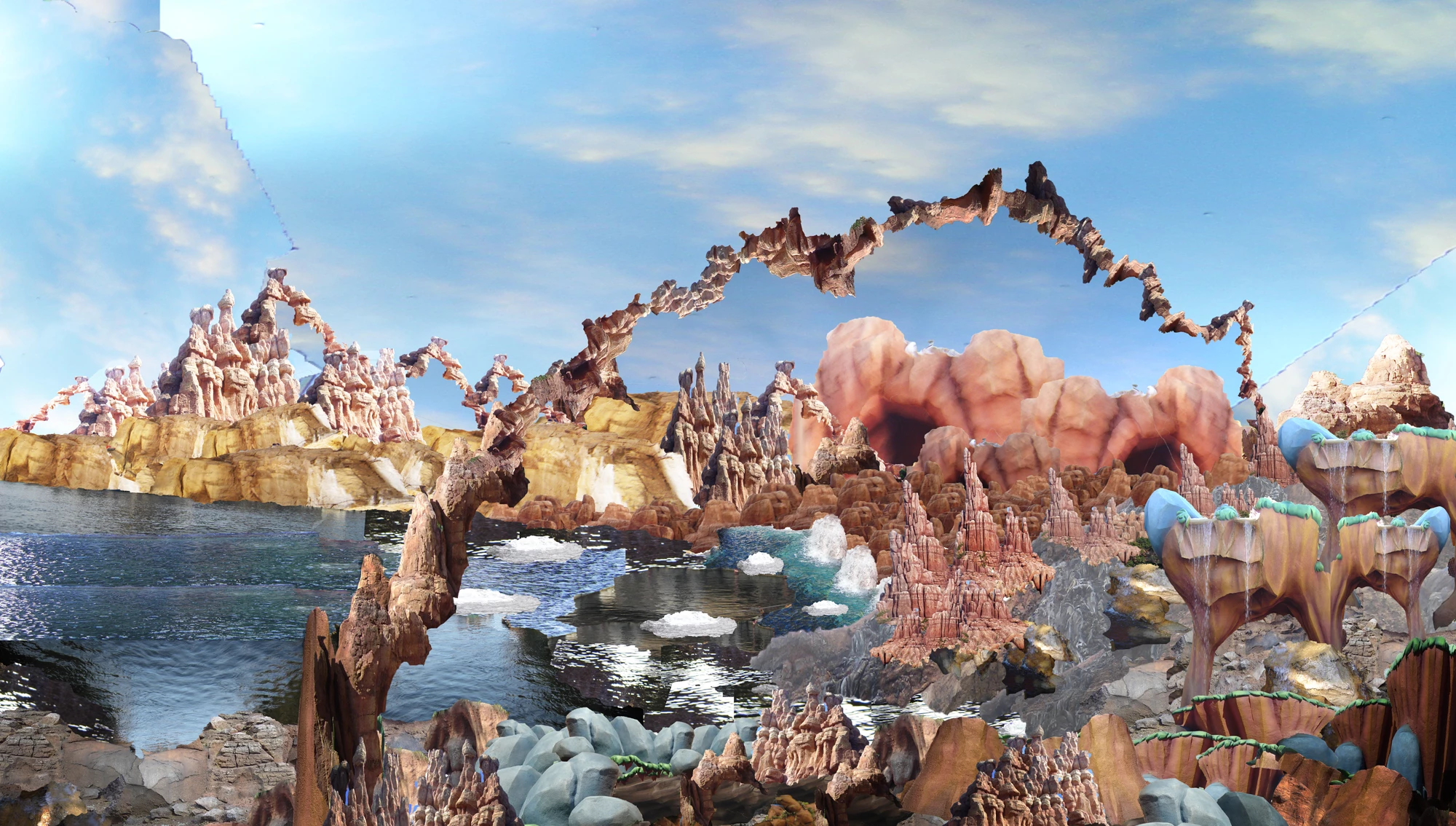 Championing outstanding mid-career artists since 2016
We have closed our
little gallery and are now online only.
We love the how Mary Anne Kluth's lushly imaginative work contains multitudes of visual information. Built from her own photography of theme parks and other fantastical places, and then using Photoshop or handcut collage, she makes new cohesive landscapes out of the fragments that she has collected and archived. The compositions often refer to the spectacular American landscape paintings from the 1860s by Church, Bierstadt, and Moran—painters who in their own way created fantastical images of real places.
Kluth's work has been exhibited widely in the Bay Area as well as Las Vegas, Portland, Seattle and Hong Kong.
She has an MFA from the San Francisco Art Institute and a BFA from the California College of Arts.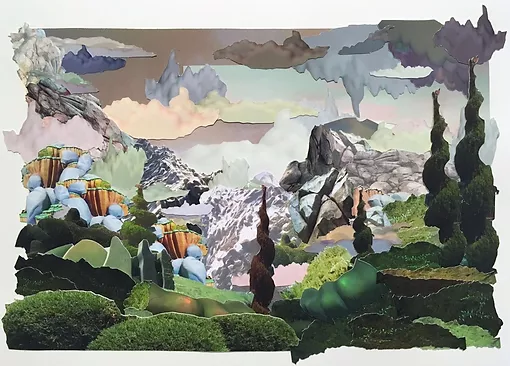 Yosemite 3 OS Study 2
Hand-cut archival photo collage, 9.5" x 14", 2016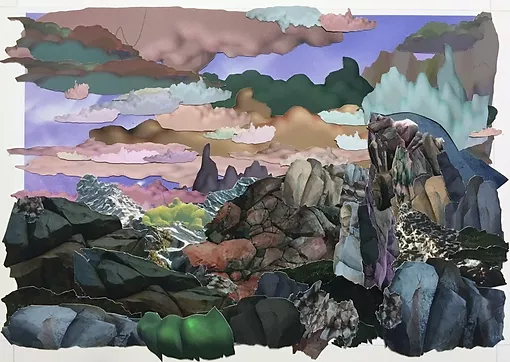 Yosemite 4 OS Study
Hand-cut archival photo collage, 9.5" x 14", 2017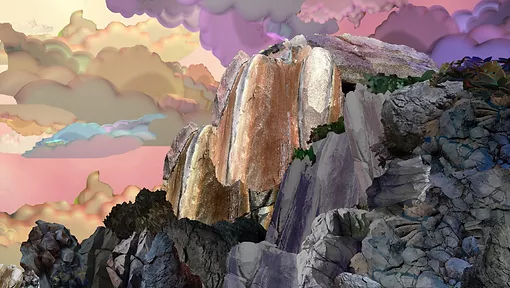 Yosemite OS Study for Golden State
Archival inkjet print edition of 5 12" x 6.75", 2017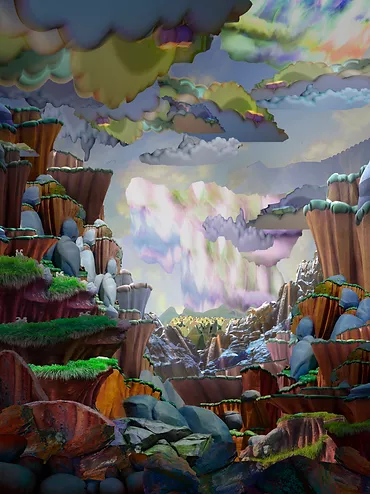 Hills
Archival inkjet print on Hahnemuhle paper, 2 of 3 36"x 48", 2012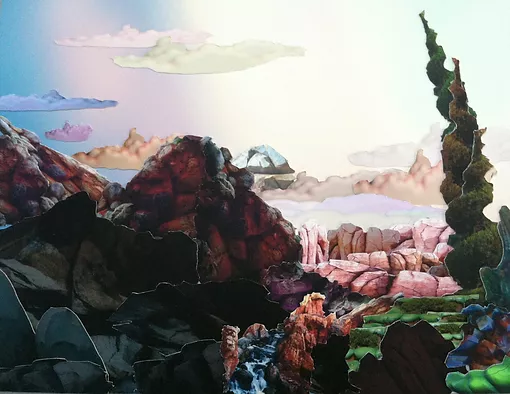 Master Study In the Tropics
Hand cut archival photo collage 11.25"x 8.5", 2013 Framed. On Display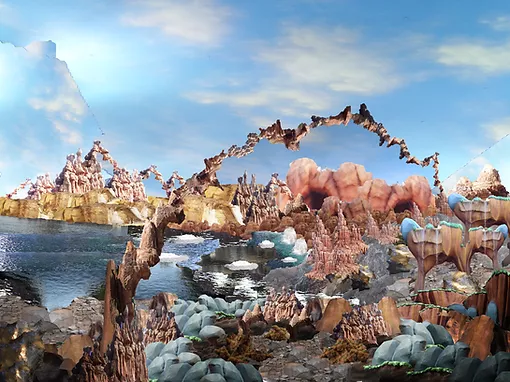 Land
Archival inkjet print on Hahnemuhle paper, 1 of 3 48"x 36", 2012, Framed
Master Study, Devil's Tower Falls
Hand cut archival photo collage 44"x 56", 2016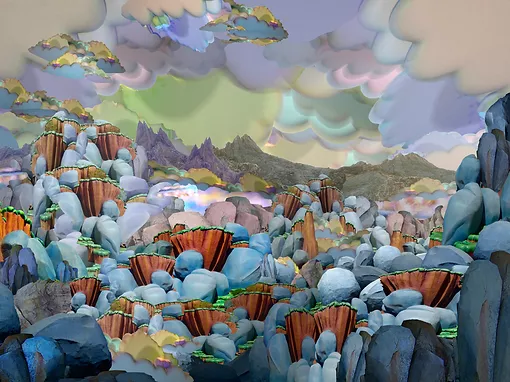 Bowlders
Archival inkjet print on Hahnemuhle paper, 2 of 3 36"x 48", 2012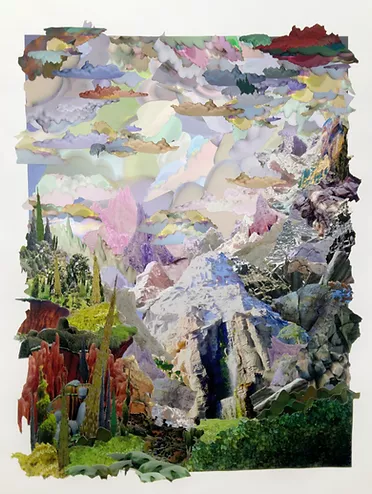 Master Study Lander's Peak
Hand cut archival photo collage 44"x 56", 2016